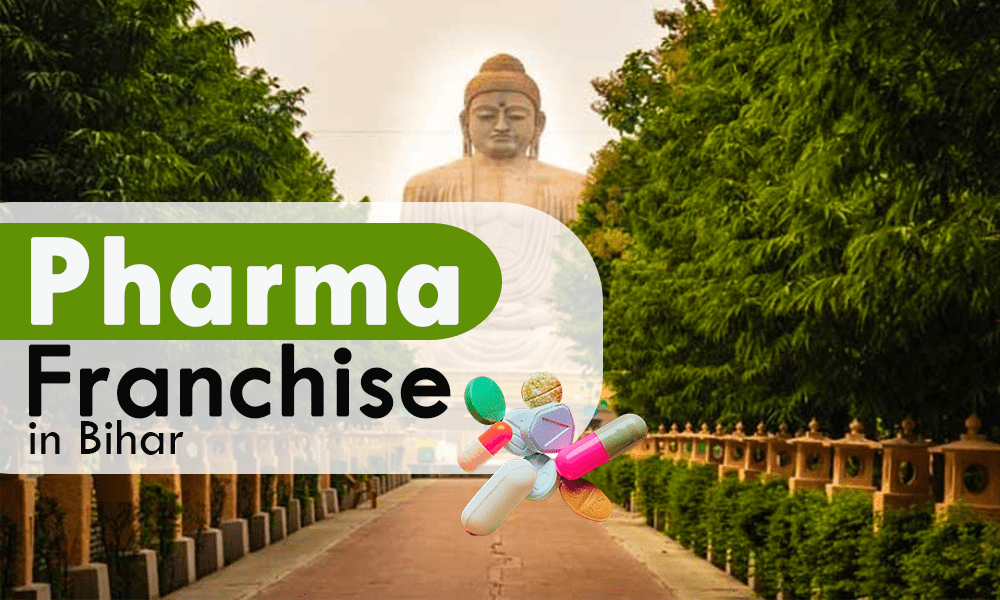 Advantages of Best Pharma Franchise Company in Bihar
Marketing and Promotional Benefits – Every business runs with the support of advertisement and therefore we Reticine Pharmaids is providing marketing and promotional benefits to its associates. The different kinds of impressive promotional inputs are offered by us such as visual aid, visiting cards, diaries, brochures, written pads, calendars, pens, MR bags, etc.

Quality Assured Products – Our Company never compromises with the quality of products. For efficient production, the company follows all the quality assurance measures. We have hired a separate quality department who keeps a constant check on every product during the whole process. The active ingredients and rich resources are utilized are imported from reliable vendors.

Certified Company – We are an ISO certified pharmaceutical company in India. All our production takes place under WHO and GMP certified units. Our customers and clients get DCGI and FSSAI approved products from our end.
Target Locations of Bihar
Here is the list of some locations of Bihar for PCD pharma Franchise Business with our company.
| | | |
| --- | --- | --- |
| PCD pharma franchise in Patna | PCD Franchise Pharma Business in Gaya | Pharma Franchise Business in Dehri |
| PCD pharma franchise in Saharsa | Pharma Business in Siwan | Pharma Franchise Business in Chhapra |
| PCD pharma franchise in Aurangabad | Pharma Business in Munger | Pharma Franchise Business in Bettiah |
| PCD pharma franchise in Sitamarhi | Pharma Business in Danapur | Pharma Franchise Business in Purnia |
| PCD pharma franchise in Nawada | PCD Pharma Business in Jamalpur | Pharma Franchise Business in Danapur |
| PCD Pharma Franchise in Bihar Sharif | Pharma Business in Motihari | Pharma Franchise Business in Sasaram |
Benefits of being our Associates
Finally, when it comes to Health related concerns, Reticine pharmaids Ltd. strives for improved results. Most importantly, we are dedicated to supplying high-quality, natural, safe, and effective medicines. To summarise, these pharmacological treatments are cost-effective. Some of the benefits of becoming one of our associates are as follows:
1. Monopoly Distribution Rights.
2. With over-the-counter services, we deliver on time.
3.Backups of Monthly Promotions.
4.Medicines at reasonable prices, even when in high demand.
5.Marketing assistance on a strategic level.
6.Medicine that has been approved by the DCGI.

Focus of PCD Pharma Company in Patna
Our company is highly concern to provide scientifically sound, high-quality products and solutions to cure disease and improve the quality of life in Bihar. Our medicines are evidence-based, innovative, and effective which offer added benefits such as reduced side effects and better ways of functioning.
Reticine Pharmaids stands for quality, competitiveness, and transparency. These values have stood us in a good state of carve our image in the industry and built long term relationships with our partners in Bihar and the whole nation. Contact Our company if you want to work with us as PCD Pharma Franchise in Bihar or any other part of PAN India.
Scope of PCD Pharma Franchise in Bihar
The pharma sector in this state is growing in tandem with the rise in demand for pharmaceutical products across India. Bihar has a significant contribution to the pharmaceutical sector. You may rely on its successful future in the pharmaceuticals domain because it is an industry centre. If you choose the state as your business location, you will be rewarded with laurels and a high return on investment.
The PCD Pharma Franchise is predicted to grow rapidly in this state due to its large population. Furthermore, the pharmaceutical business is predicted to grow by 25% by 2025, which would benefit the PCD Pharma Franchise once again. The middle class's living standards and income are improving, which is good news for the pharmaceutical industry.
Contact Information
Contact Reticine Pharmaids for any enquiry related to the business, or you can contact us for PCD Pharma Franchise in Bihar or any other part of PAN India.
Company Name: Reticine Pharmaids Ltd.
Branch Office Address: Huda Clinic Site No 3, Level 1, Sector-15, Panchkula, HRY (134109)
Head Office Address: Vill.Jandheri , Near Sugar Mill, ladwa road, Shahabad Markanda, Kurukshetra, HRY (136135)
Phone Number: 9034551296, 9417190648, 9992600748
Email Address: sales@reticine.com
Website: https://reticinepharmaids.com/